Great Plains Audiofest Writeup, Page 5
[ General Forum ] [ Help ]
---
Posted by Wayne Parham [ 65.69.120.54 ] on May 03, 2005 at 17:08:09:
In Reply to: Great Plains Audiofest Writeup, Page 4 posted by Wayne Parham on May 03, 2005 at 16:05:30:
Houston Audio Club Room
Fred Thompson manned the Houston Audio Club room and treated us to his FredArrays. Man, these speakers really sound good. Much better than they have a right to, given the cost figures Fred claims. I told him he should sell them, no kidding. Give 'em a name like "Great 888" and sell 'em for $888, whatdya think? But Fred says there's no sexier name than FredArray.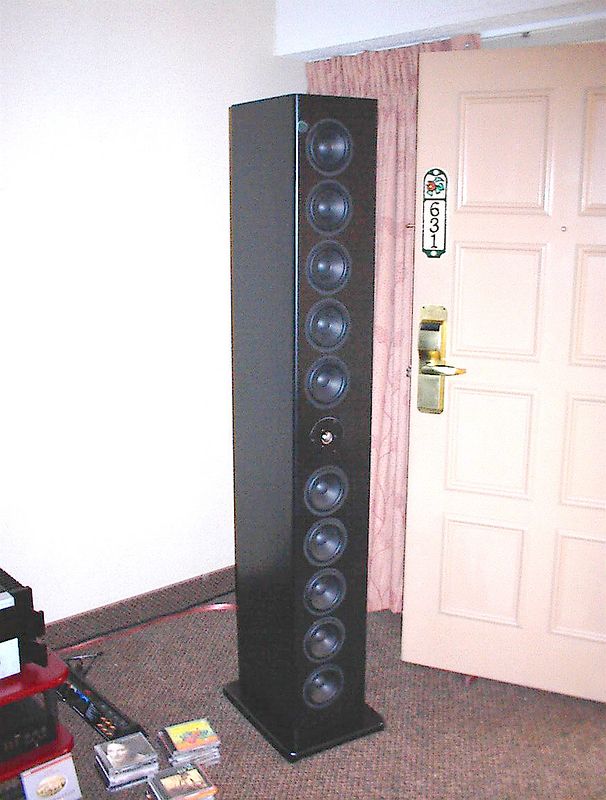 FredArray speaker
I am so glad I got to meet Fred. We've visited so many times here that I felt like I knew him. He is really a neat guy, and more talented than he gives himself credit for. I'm telling you, those speakers of his are really neat.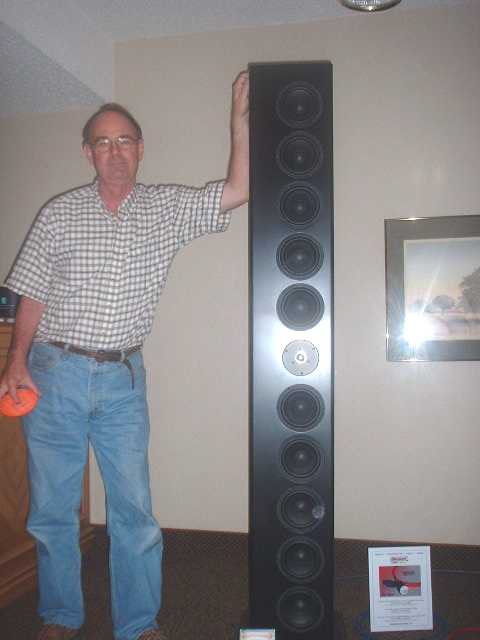 Fred Thompson with his FredArray speakers
I wouldn't change much about the Great Plains Audiofest next year, but one of the things I'll definitely do differently is to allow myself more time. For example, next year, I'll ask someone in the Tulsa group to act as concierge, getting neccessaries for out of town exhibitors that need them. I'll ask another to act as photographer. And another will be in charge of promotions and press releases. The reason is that I found myself doing this stuff and it gave me little time to sit and listen as much as I'd like.
I really wanted to spend more time in Fred's room, to listen to his Ella amp and other goodies. I got to hear several songs on the FredArrays - enough to realize they were pretty awesome speakers - but I intended to get back more. We were able to eat dinner together Saturday night, along with our wives, the Margiotta's, the LeJeune's and Earl Geddes, and that was a pleasant evening. But I really wanted to spend more time with Fred, because he is such a nice guy and he has a lot of really cool toys to check out.
Here is some of the other equipment: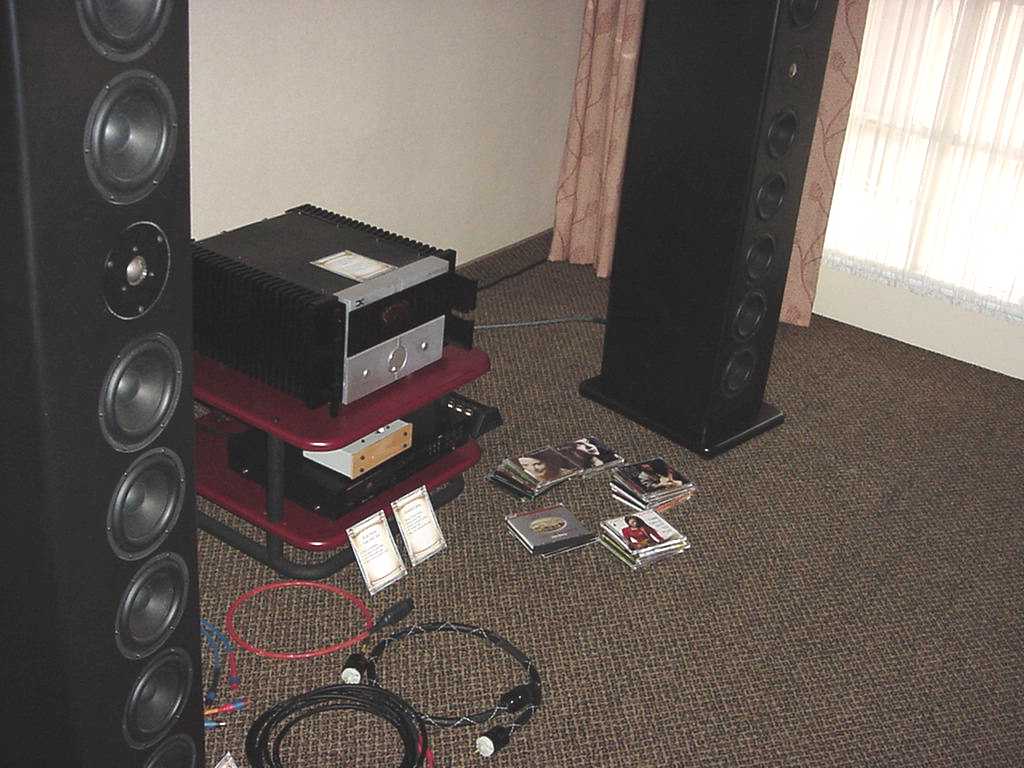 Dk Design Group VS.1 Reference MkII Integrated Amp and Scott Nixon Tube DAC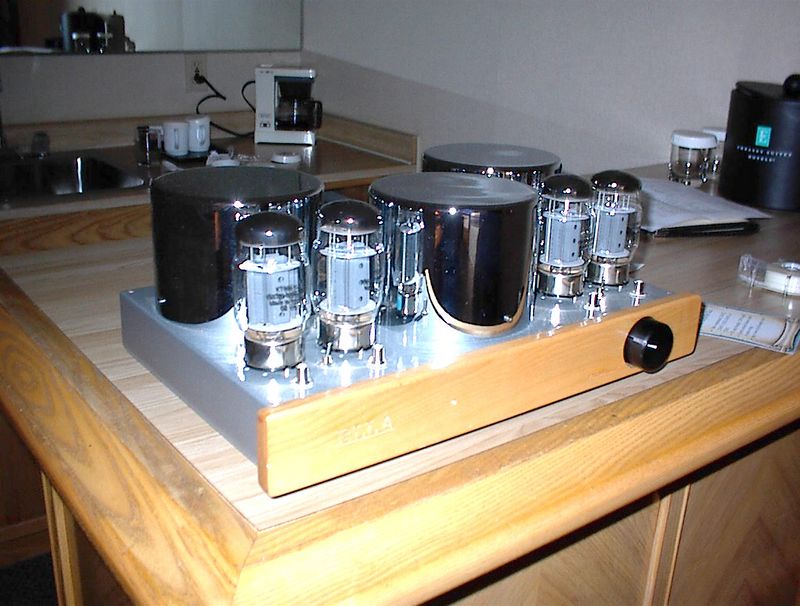 Ella Amplifier with KT88's
---
---
[ General Forum ] [ Help ]