The shop is crankin' out 12π basshorn subs!
[ PiSpeakers Forum ] [ Help ]
---
Posted by Wayne Parham [ 192.35.232.241 ] on June 14, 2006 at 21:17:10:

They're really doing great work with these. CNC cut pieces, dado construction, all precision cut and fit. They're impressive and I thought you might want to see a few photos from an inside view.
The 12π prototype was cut by hand and assembled using glue and wood screws. You can see a write-up of the prototype assembly process in the post called "12π basshorn - Coming together". Information about the design is available in the post called "12π basshorn subwoofer". The ones we're making in the shop are from CAD drawings and cut on a CNC, so fitment is perfect. Makes alignment of the pieces much easier too.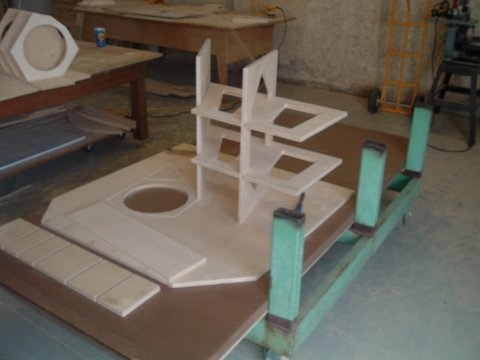 Side panel and braces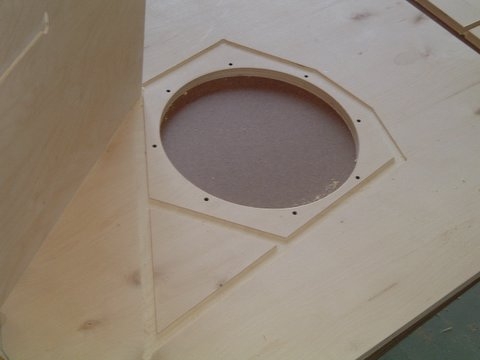 Close-up view of motor chamber dado cuts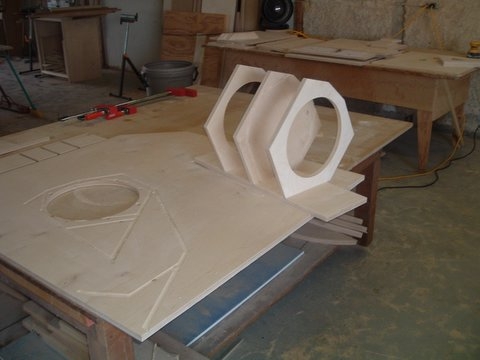 Side panel and motor chamber internal panels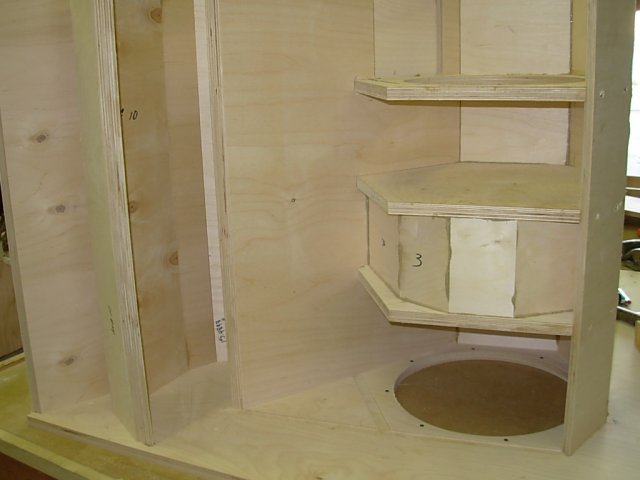 Motor chamber close-up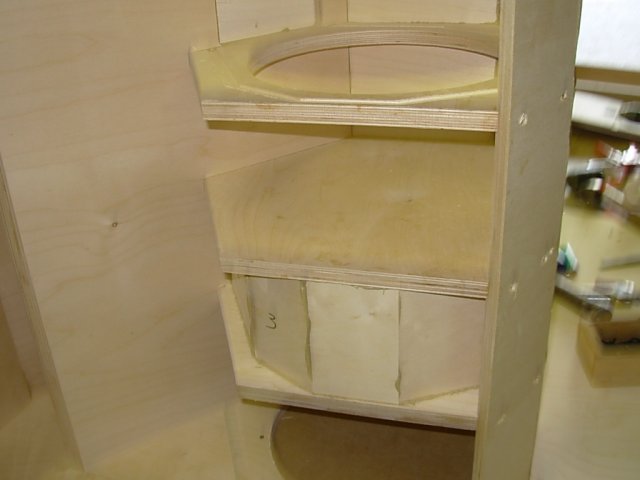 Front chamber fill pieces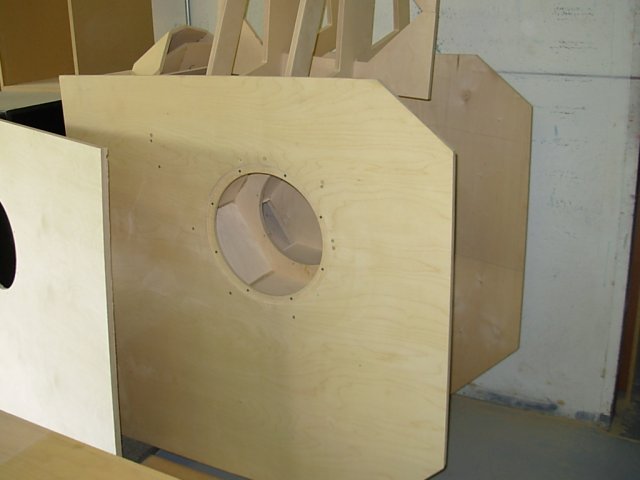 Side panel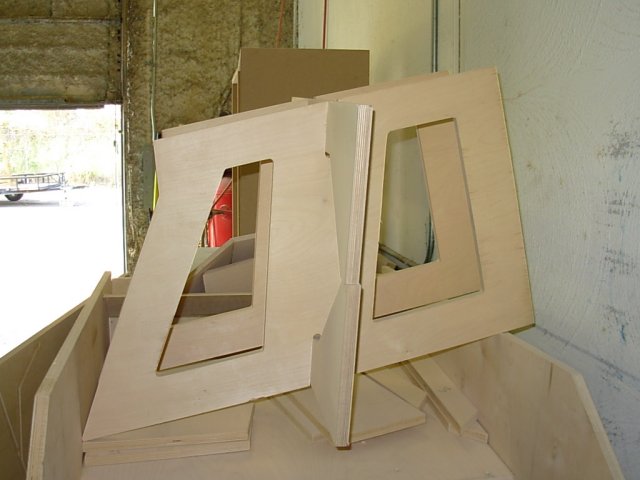 Mouth braces, close-up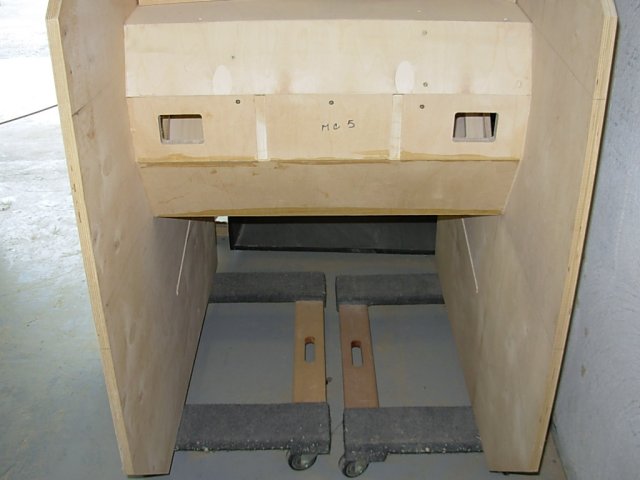 Sides mounted, rear open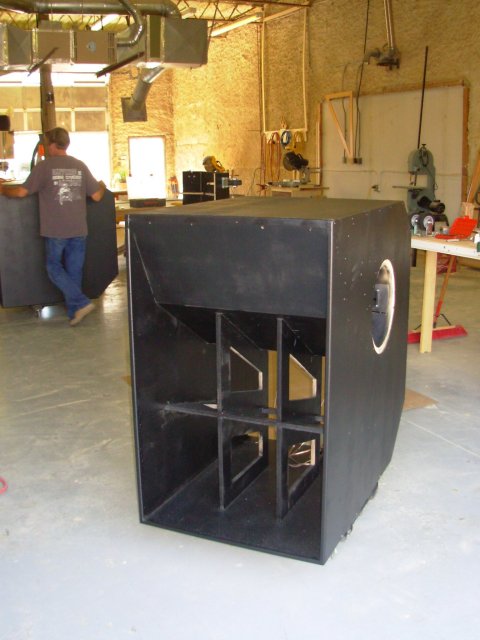 Nearly finished, ready for drivers, cooling plugs and panels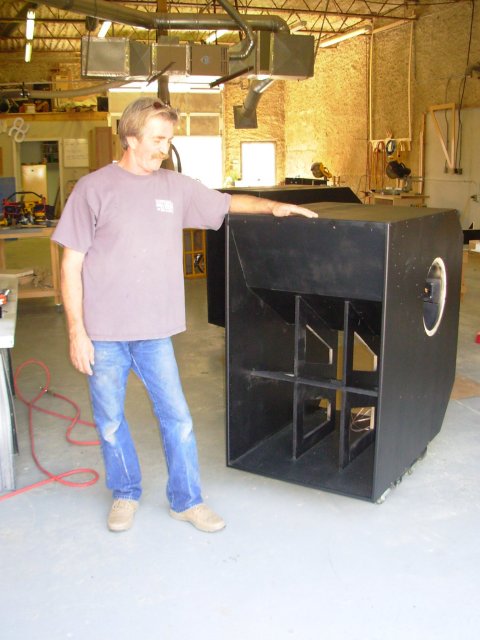 Brad examines his work
---
---
[ PiSpeakers Forum ] [ Help ]