Re: Great Plains Audiofest Writeup, Page 3
[ General Forum ] [ Help ]
---
Posted by Wayne Parham [ 65.69.120.54 ] on May 04, 2005 at 12:09:07:
In Reply to: Re: Great Plains Audiofest Writeup, Page 3 posted by DRCope on May 04, 2005 at 06:50:43:

I think I can speak for all who attended when I say we're real sorry to have missed you too. Both for empathetic reasons and for selfish reasons - We wanted to see your cool AN gear.
The Audio Note system that Mark displayed sounded great, with deep full bass and luscious mids. I had an Audio Note Kit 2 playing on Friday, Sunday and part of the day Saturday, and it sounded very nice. It's playing right now, as a matter of fact, with Nat King Cole surging through the tubes. I bought the amp from Mark and Brian sent me out the transformer caps - a real bugger to put on, but they really dress up the amp. So Audio Note was represented very well, and all the AN gear looked and sounded great.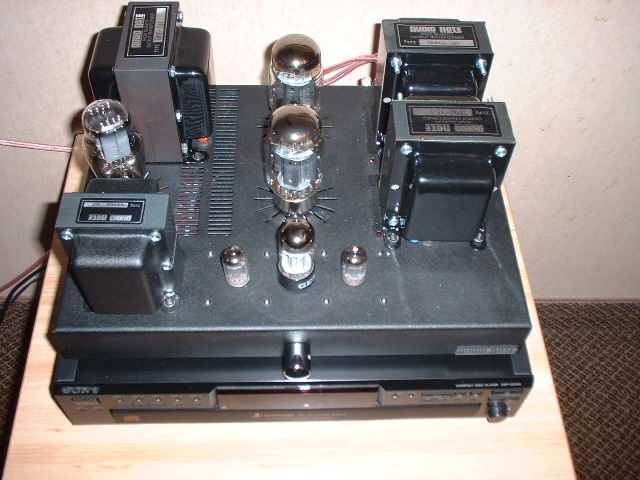 Audio Note Kit 2
---
---
[ General Forum ] [ Help ]