Great Plains Audiofest Writeup, Page 7
[ General Forum ] [ Help ]
---
Posted by Wayne Parham [ 65.69.120.54 ] on May 04, 2005 at 20:35:25:
In Reply to: Great Plains Audiofest Writeup, Page 6 posted by Wayne Parham on May 04, 2005 at 00:01:20:
Element Cable makes high quality interconnects, but the prices aren't much higher than what you would pay for generic cables at a chain store retail outlet. I was immediately impressed. They sell twisted pair and coaxial cables in various lengths, for preamp level, speaker wires and power. So you can get an attractively dressed quality cable for as low as thirty to fifty dollars and up.
Chris and Anthony Wynn brought Quicksilver amps and Quad speakers to the show, and these made an amazing little system. I was impressed with them, especially for their size. Sadly, I didn't get to spend nearly enough time listening to them or visiting with Chris and Anthony.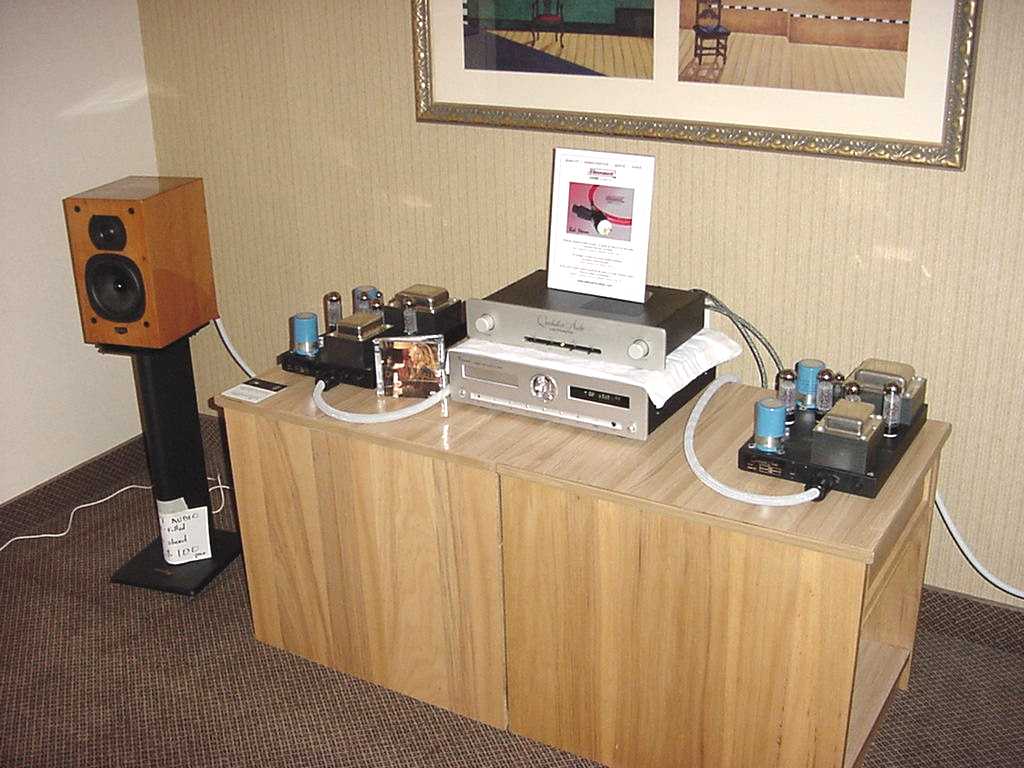 Quad 12L speakers, Quicksilver M-60 monoblocks, Quicksilver linestage and Vincent S-6 MkII CD player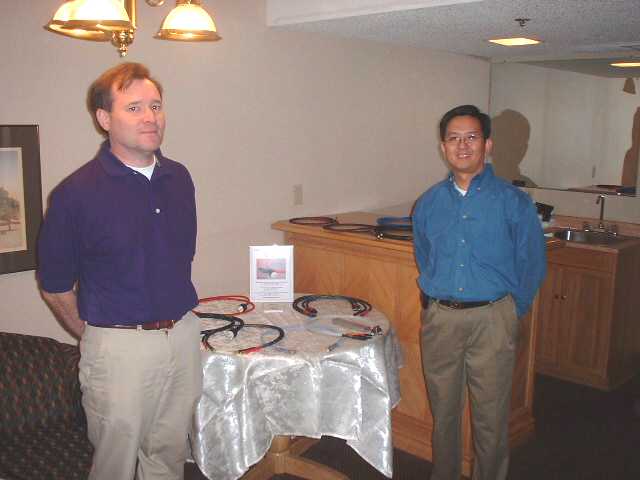 Forrest Merrill (GPAC) and Chris Wynn (Element Cable)
Chris manned the Element Cable room, while Anthony did recon. You'd see Anthony all over the place, every day, checking out the gear and always with a smile on his face.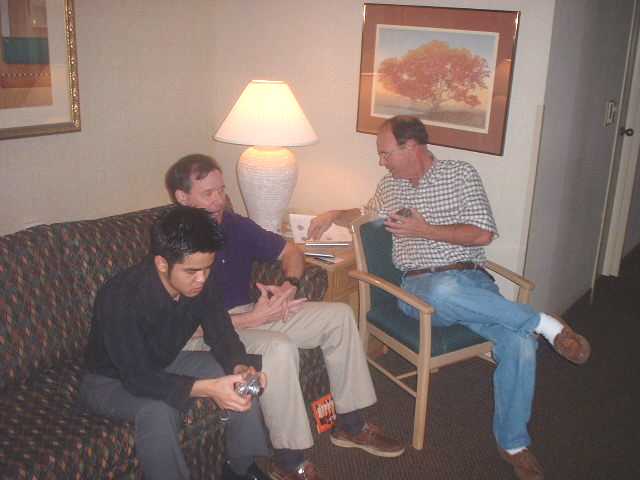 Anthony Wynn, Forrest Merrill and Fred Thompson
---
---
[ General Forum ] [ Help ]